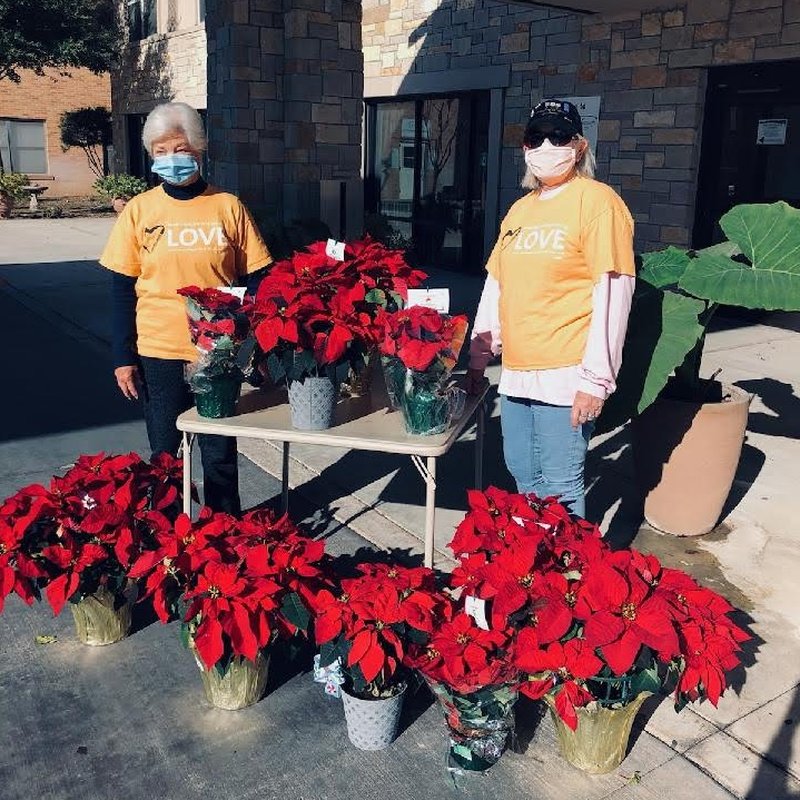 UUNB honored healthcare workers at four different assisted living and skilled nursing facilities in New Braunfels this past Thursday and Friday, December 17 and 18, 2020.
The Social Justice/Social Service Committee led a "Heroes Appreciations Project" to recognize staff at Eden Hill Communities, Rio Terra Senior Living, Kirkwood Manor Nursing and Rehabilitation Center, and Sundance Inn Health Center.
UUNB received help from the local Walmart to obtain 94 poinsettias and safely distribute them to healthcare workers as a symbol of appreciation for their sacrifices during the Covid-19 pandemic.