Minister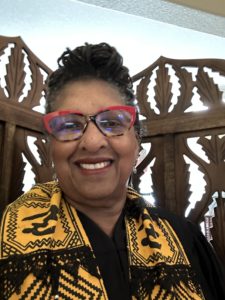 Reverend Addae Ama Kraba is a Unitarian Universalist Minister. She earned a Master of Divinity from the Starr King School for the Ministry in Berkeley, California, immediately after receiving a Bachelor of Science in Organizational Behavior from the University of San Francisco. Rev. Kraba began her ministerial career with a call to settle as senior minister of First Universalist Church of Southold, Long Island, New York. This established her as the first minister of color to be settled at the church in its 150 year history. During her ministry there she was named one of Suffolk Times News Review's people of the year in 2007 for work on the Committee for Phil McKnight, a community collaborative that raised over $10,000.00 for a local resident in medical crisis. Having served as both Parish and Community minister in various congregations, Reverend Kraba has worked at all levels of service in the Unitarian Universalist denomination. She was called to provide pastoral care in New Orleans, Louisiana, after hurricane Katrina, and again to Tennessee after the shooting in the Knoxville Unitarian Universalist Church. An avid supporter of women's rights, Reverend Kraba served as Co-Convener of Unitarian Universalist Women and Religion, and also on the planning committees of both the first and third International Unitarian Universalist Women's Convocation. She also served as the convocation's president from 2018-2020. Reverend Kraba serves on the board of TXUUJM (Texas Unitarian Universalist Justice Ministry) and is a member of DRUUMM (Diverse Revolutionary Unitarian Universalist Multicultural Ministries). As adjunct faculty at Starr King School for the Ministry, she taught classes on Sacred Rest and Her story: African Goddesses. Her writing appears in Vol II She Is Everywhere: An Anthology of writing in womanist and Feminist Spirituality, Voices From the Margins: an Anthology of Meditations, Lifting Our Voices: Readings in the Living Tradition, Conversations with the Sacred: A collection of Prayers, and The Rough side of The Mountain: Black women's Ministries In Unitarian Universalism. Reverend Addae (as she prefers to be called) began serving the Unitarian Universalists of New Braunfels as part-time minister in 2017 and was called to settle in 2023. She resides in Boerne, Texas with daughter Shannon and her furry companion, Yorkie-Poo Brandi.
Director of Religious Education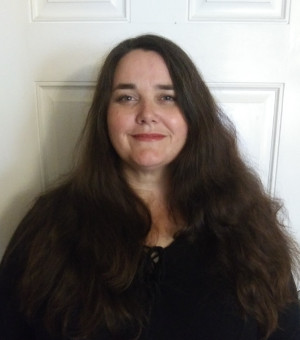 Jessica Blasingame-Acox is an experienced teacher in religious education and began working at UUNB in 2016. She has a varied background in education and holistic wellness, and holds a BA in English Literature and Theatre Arts.
Music Director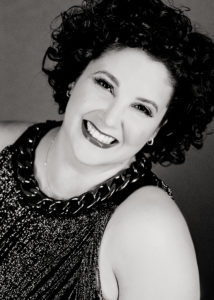 Yesenia McNett is a New Braunfels native and well-known musician who
has been active with UUNB since 2008. She teaches private voice and
piano lessons, fronts the band Yesenia and the Groove Doctors, and
directs the UUNB choir. Yesenia is a member of the Actors Equity and
performs regularly in Texas and California as Patsy Cline and with her
band playing tribute shows showcasing the music of Linda Ronstadt,
Fleetwood Mac, Carole King, and Dolly Parton.